Location
Location
Crete is the largest of the Greek islands, and the fifth largest in the Mediterranean Sea. It covers an area of 8336 km2 and has coasts of 1000 km. The island is extremely mountainous and its character is defined by a high mountain range extending from east to west.
It has many fertile plateau like Lassithi, Omalos and Nida, caves like Dikti and Idi and gorges like the famous Samaria, Imbros and Kroutaliotiko.
The visitors can reach the island through two international airρorts in Heraklion and Chania or by ship to ports of Heraklion, Chania, Rethymnon and Agios Nikolaos.
The village of Agia Pelagia (1 km far from the villas) is located in the west of Heraklion, the capital city of Crete and has beautiful wind-free bays. It is an ideal place for swimming, coffee or meals.
There are many interesting places which the guests should visit located near the villas. The city of Heraklion with the Ancient city of Knossos, the Archaeological museum, the museum of Natural History, the Battle of Crete museum and the Morozini fountain (Liontaria). In addition, there are many shops, restaurants and coffee shops.
Also, the traditional Fodele village, famous for its orange trees, with the beautiful path along the banks of the river and the ΕΙ Greco museum. There is also the picturesque village of Rodia, built, high above Heraklion and offers a beautiful view of the Heraklion port and Dia island.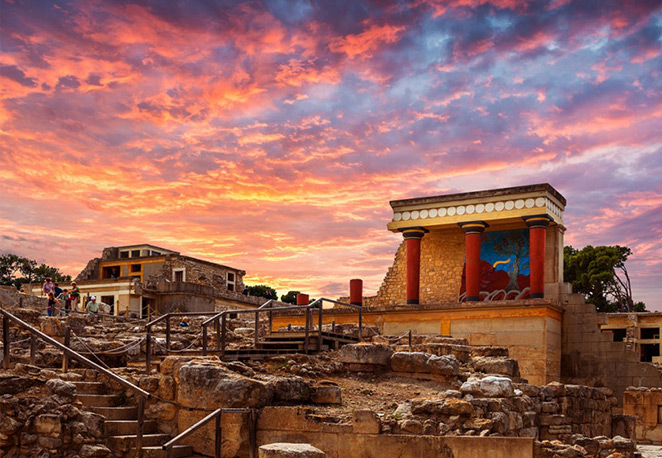 Distances
Agnanti villas to:
Heraklion Airρort 24 km
Heraklion Port 23 km
Center of Heraklion 19 km
University General Hospital - Heraklion 20 km
«Mesogios» Haemodialysis Center 22 km
Agia Pelagia village 1 km
Rodia village 14 km
Fodele village 9 km
Rethymnon 55 km
supermarket 1,2 km